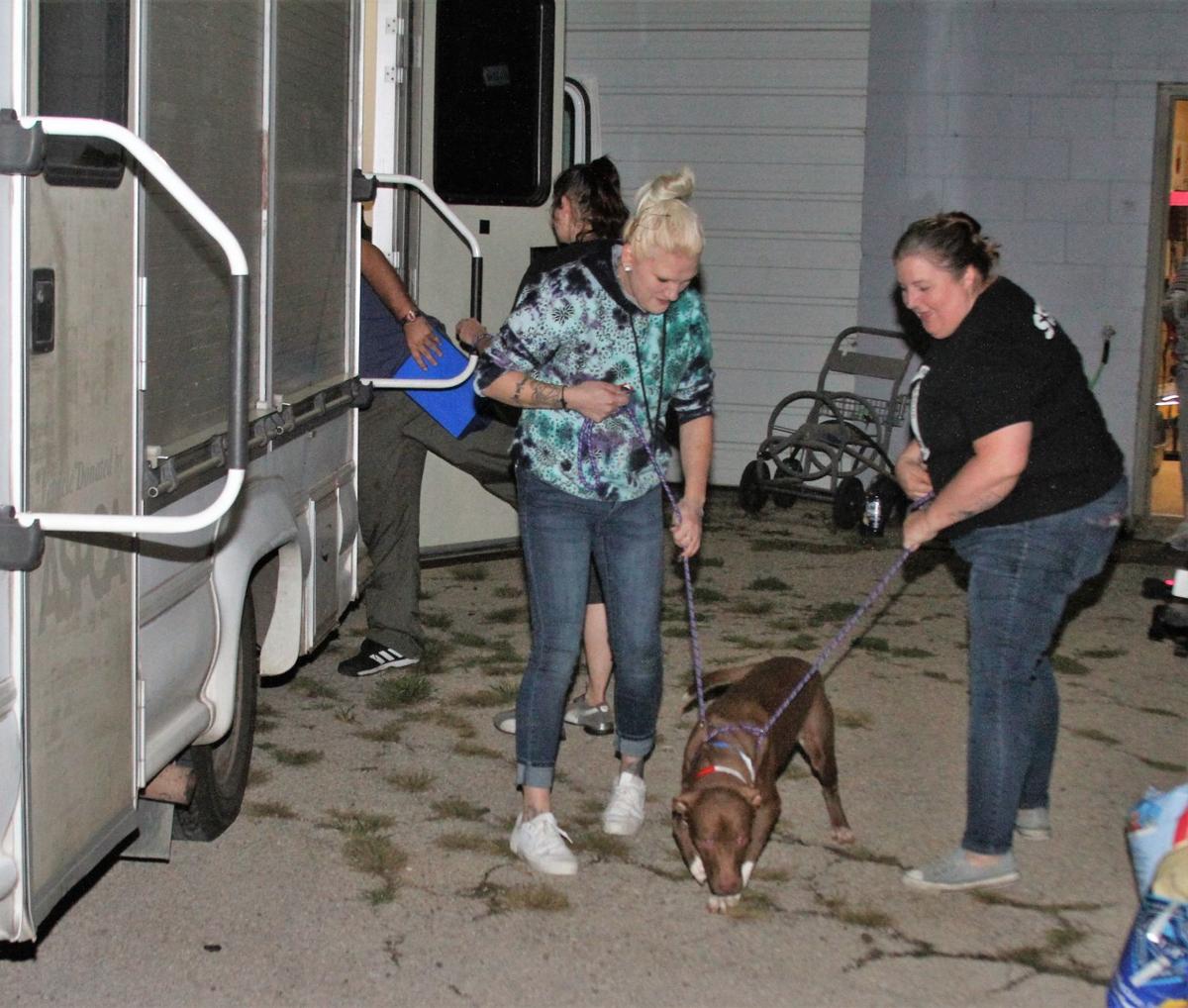 King's Harvest Pet Rescue in Davenport was the central drop-off point on Thursday for 145 dogs and cats in need of placement after Hurricane Ida hit Louisiana on August 29.
LouAnn Kramer of the Knox County Humane Society in Galesburg, Ill., Said dogs and cats go to about 14 area animal shelters.
Terri Gleize of King's Harvest said the animals came to the Quad-City area through the coordination efforts of the Bissell Pet Foundation, headquartered in Grand Rapids, Mich., And the Humane Society of Tulsa, Okla.
Kramer said the animals were already in shelters in Louisiana but needed to be evacuated so that dogs and cats that were moved from their homes because of the hurricane could move into those shelters and be found. by their owners.
"They clean shelters basically to make room for animals to find their owners, so we help clean their shelters with these animals to find their forever home," Kramer said.
Before the animals were adopted, Kramer and Gleize said they would have time to rest and adjust. In addition, the animals will be given a physical exam and a bath to make sure there are no fleas and ticks.
"They've been in crates for a long time and travel," Kramer said. "We have had people who have expressed interest, but it will be Saturday or Monday before we start the adoption process."