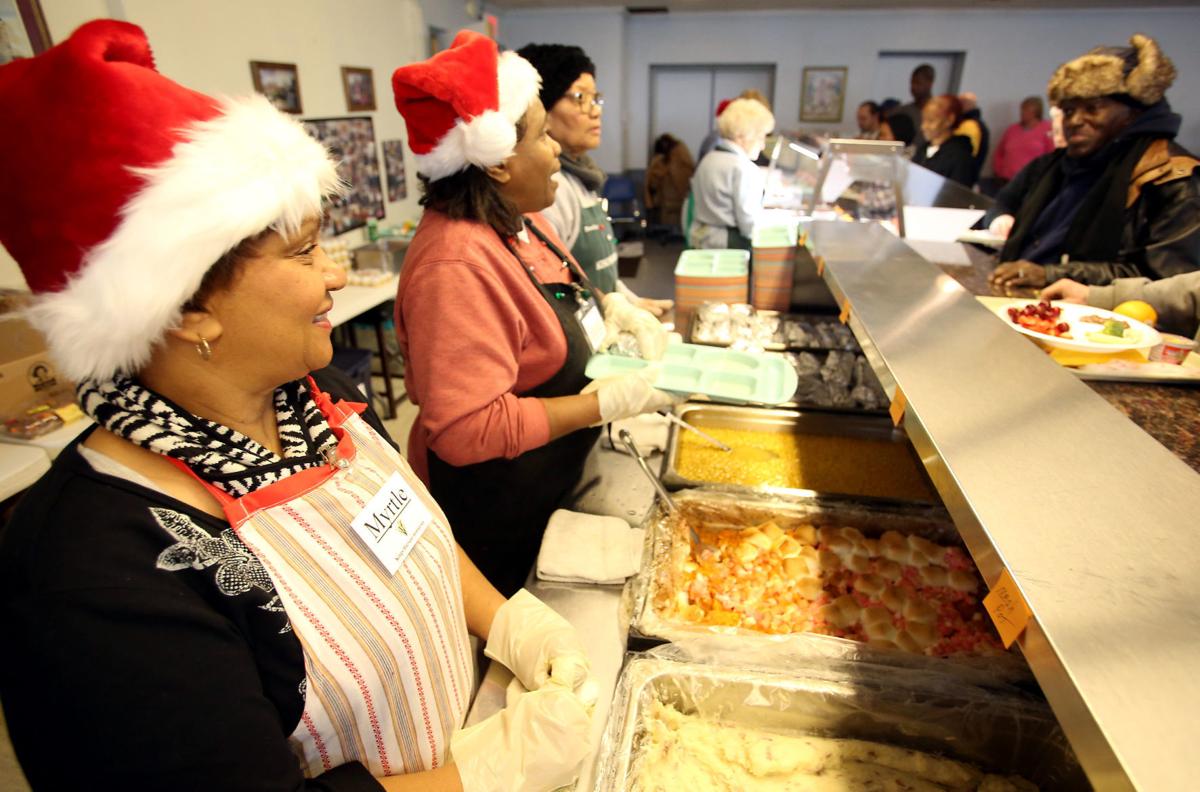 Brian Weller

After suffering a series of setbacks this year, including roof damage from a storm, King's Harvest Ministries has reopened both its homeless shelter and animal rescue operations.
The homeless shelter is located at 824 W. 3rd St., and the pet shelter is at 2504 W. Central Park Ave., both in Davenport.
King's Harvest operates a year-round men's and women's homeless shelter at the 3rd Street location. On December 1, volunteers opened an emergency overflow shelter on the first floor.
Director Terri Gleize breathes a big sigh of relief considering the October 6 storm ripped the roof off the building and she feared the emergency shelter might open in time.
"I think it was just a miracle," Gleize said. "We really didn't think this was going to happen."
The emergency shelter hosted about 50 people each night, and Gleize said she expected more, especially as temperatures dropped into single digits.
The restoration site reopened on the first floor last month. Lunch is served on Wednesdays and Fridays.
Gleize said that although the roof is complete, the third floor remains closed as a crew completes renovations on the upper floors. Residents who rented apartments on the third floor are staying on the second floor along with homeless residents who were displaced by the October 6 storm.